Fun Family Adventure
Sweet Escape to the Big Apple
Treat your family to a Big Apple adventure! Spend some quality time and experience all the city has to offer – no matter what your interest, New York City is sure to have something to pique their interest!
After check-in, Alina, our robot butler, will deliver a special selection of fun items to help spend your during the visit. You can expect:
One of Alina's favorite games, which will keep your little one(s) entertained in your room during down-time from exploring the city.
A take-home memento of Alina for you to remember your time with LUMA.
Tickets to ride the world famous 'Le Carrousel' at neighboring Bryant Park!
LUMA's list of fun activities and attractions that suit kids of all ages!
Reservations must be canceled/modified no later than 48 hours prior to 3 pm local arrival time to avoid a cancellation fee of 1-night charge. A credit card is required to guarantee this reservation.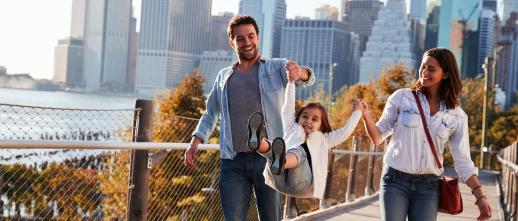 Package Includes: 
Alina memento to take home
Le Carrousel tickets
List of family friendly activities
Reserve Now!