Be part of the excitement!
Get Some Work Done
Centrally located, LUMA Hotel is the perfect place to work or gather.  If you need to use our complimentary wifi to catch up on emails, entertain a client in our restaurant, or meet with a colleague in your spacious suite, we have you covered.   
Luma Suites
Work and relax in one place
Spacious, thoughtfully designed and filled with natural light and dramatic art, the LUMA Suites are the pinnacle of Manhattan hospitality. With plush bedding and premium amenities, LUMA Suites offer plenty of room to relax before and after meetings, as well as a peaceful environment for accomplishing work without ever leaving the hotel.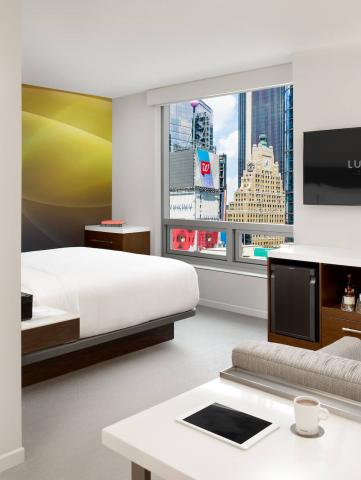 AperiBar by Charlie Palmer
Meet for a meal or drink
AperiBar dining roomis available for semi-private dining as well as hosting events. The modern, intimate space, savory flavors, and robust wine and cocktail list combine for memorable events.