Be part of the excitement!
LUMA's Glow Concierge
Are you ready to get that LUMA Glow?
The LUMA Glow Concierge offers a selection of next-level amenities for guests, whether you're traveling on business, with kids in tow, or celebrating a milestone moment. Let us help you shine, both inward and outward, and inspire you to make the most of your time in New York City! 
Many of our Glow Concierge amenities are complimentary to all guests. Some items do have an additional charge. Please refer to the in-room menu or reach out to the concierge team for your specific needs. When possible, kindly provide the concierge team with advanced notice when interested in booking amenities.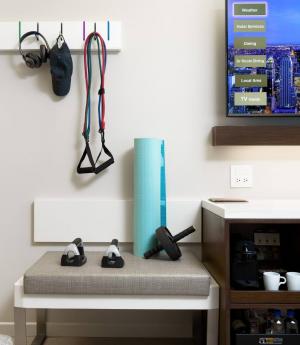 Multiple ways to maintain your fitness routine, including:
In-room full-body workout curated by yoga influencer Riva G using fitness equipment from LUMA's GYMbag
Choice of 1lb or 2lb Bala Bangles that can be worn on wrists or ankles for athletic or recreational activities
Seasonal outdoor fitness classes offered at nearby Bryant Park
Complimentary admission to Blink Fitness
Try one of LUMA's curated NYC jogging/walking routes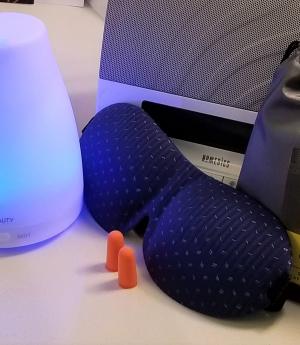 Wellness amenities to recharge and re-energize the body & mind, including:
Sleep Therapy bundle featuring a Sleep Sound Machine, essential oil diffuser, custom LUMA eye mask, ear plugs and a relaxing tea to ensure a restful night of sleep
Juice Press' fresh, organic fruit and vegetable juices and smoothies are customized to meet your health needs and goals, delivered directly to your room

A wearable device (delivered by Alina) that supports healthy sleep and reduces stress. The soothing vibration technology sessions last 20 minutes and are scientifically proven to help you fall asleep faster and sleep deeper. Wear it again in the morning to clear your head and build your resilience to stress so you can take on the day with clarity
Several options to indulge and look your best, including:
Forget-Me-(K)nots, providing simple, modern and sophisticated accessories such as ties, cufflinks, pocket squares, to finish the look.

Harry's upgraded shaving kit for a smooth finish

Tailor services for simple mends or fashion emergencies from LUMA's preferred partner

Tailoring Same Day Tailor

On-demand beauty and spa services from

PRIV

available in-room for utmost guest comfort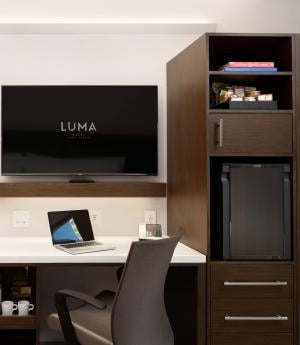 Keeps you connected and your devices tuned:
On demand, tech support, electronic repairs and technology fixes from LUMA's preferred partner Techtronics iPhone Laptop and MacBook Repair

Give your eyes a boost with full sized computer monitors, upon request

Complimentary digital subscription to The New York Times and Financial Times

Access to a one-hour docent-led tour at the New York Public Library highlighting the history, architecture, and collections of the magnificent Beaux-Arts building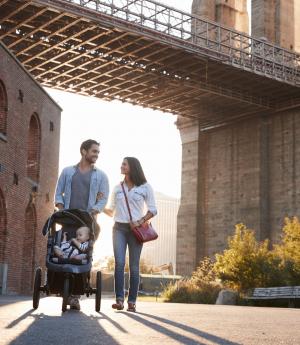 Let LUMA help entertain the light of your lives:
ALINA plushy for snuggles and a memento of your visit

One of Alina's favorite games, which will keep your little one(s) entertained in your room during down-time from exploring the city

Tickets to ride the world famous 'Le Carrousel' at neighboring Bryant Park