Be part of the excitement!
LUMA's Glow Concierge
Are you ready to get that LUMA Glow?
Our Glow Concierge program offers a selection of next-level lifestyle and wellness amenities to guests.  Let us help you shine, both inward and outward, and inspire you to make the most of your time in New York City! 
Whether you need a pick-me-up, a new challenging workout, or a little extra something to make your stay more enjoyable, LUMA's Glow Concierge amenities keep you glowing long after your stay. 
Many of our Glow Concierge amenities are complimentary to all guests. Some items do have an additional charge. Please refer to the in-room menu or reach out to the concierge team for your specific needs. When possible, kindly provide the concierge team with advanced notice when interested in booking amenities.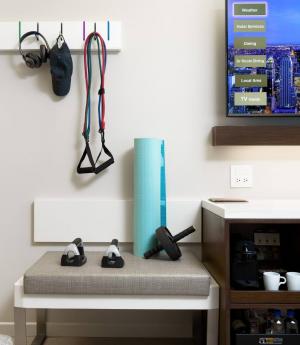 Multiple ways to maintain your fitness routine, including:
In-room full-body workout curated by yoga influencer Riva G using fitness equipment from LUMA's GYMbag
Seasonal outdoor fitness classes offered at nearby Bryant Park
Complimentary admission to Blink Fitness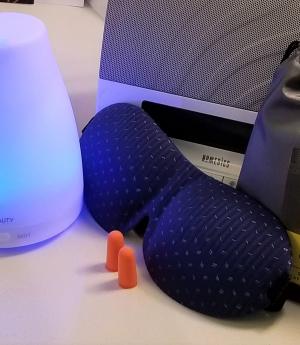 Wellness amenities to recharge and re-energize the body & mind, including:
Sleep Therapy bundle featuring a Sleep Sound Machine, essential oil diffuser, custom LUMA eye mask, ear plugs and a relaxing tea to ensure a restful night of sleep
Juice Press' fresh, organic fruit and vegetable juices and smoothies customized to meet your health needs and goals, delivered directly to your room
Several options to indulge and look your best, including:
Forget-Me-(K)nots, providing simple, modern and sophisticated accessories such as ties, cufflinks, pocket squares, to finish the look. We can also provide an upgraded shaving kit for a smooth finish.
Valet & tailor services for simple mends or fashion emergencies from LUMA's preferred partners – right here in our neighborhood, The Garment District
On-demand beauty and spa services from Soothe available in-room for utmost guest comfort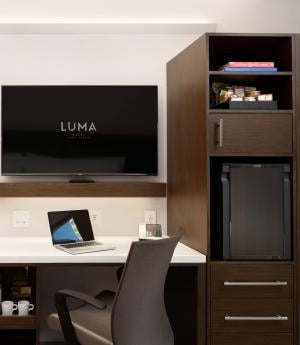 Keeps you connected and your devices tuned:
On demand, tech support, electronic repairs and technology fixes in as little as one-hour with Techmate
Book worms can stretch their imaginations and exercise their minds with a book from LUMA's Library. Provided by Kensington Publishing, guests may select a title to enjoy while visiting, delivered by Alina